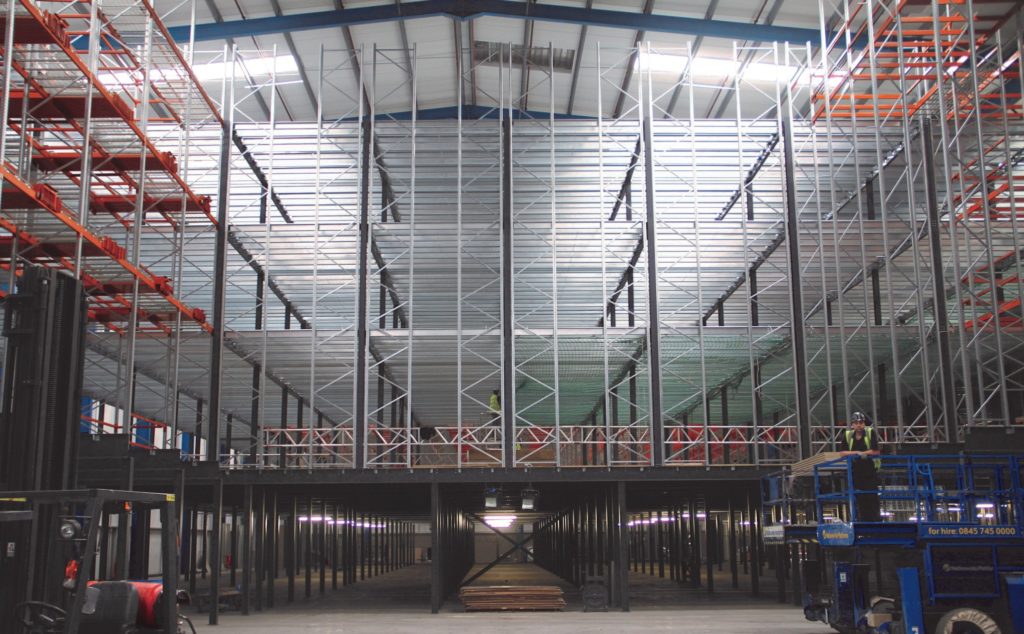 Designed to meet your specific requirements, our mezzanine floors will transform your existing premises and give your business the space it needs.
With over 30 years of experience in the industry, our team will guide you through the design, approval and installation of a new mezzanine floor with a minimum of fuss and disruption to your business.
Our consultative approach means we're able to design a solution to unlock new work or storage space for your business, with minimal impact on existing floorspace. A professional laser survey of your premises enables us to produce fabrication drawings accurately and ultimately ensure the product designed will fit perfectly into your building.
By fully manufacturing all mezzanine flooring offsite and delivering it in one complete package for assembly, we're able to complete installations with no hot-works involved, resulting in a faster installation, with less disruption to your business and customers. We ensure all of our bespoke floors conform to building regulations before production, and depending on the application, can provide fire rated solutions as well.